Recently, we came across the company "Systems-Intelligent", which, like us, develops tools for the Service Manager. We are convinced that these SCSM tools would also facilitate the daily work of our customers, as well as other SCSM users. In this blog post, I would like to briefly introduce the various software solutions to you.
Smart History
To be honest, the history on a work item in Service Manager is very detailed, but when you are looking for a specific change – for example, a revision – you lose a lot of time. Smart History provides valuable assistance here. You can easily filter changes by users, fields or relationships and have a perfect overview.
Smart Role Management
Anyone who has had the opportunity to configure role management in Service Manager knows that this can quickly become time-consuming. This is where this SCSM tool, called Smart Role Management, can provide a solution and save time. Roles can be configured more clearly. The role management tool includes functions such as: quick search by role affiliation of a user, advanced editing of a role through filterable role settings, compare and separate change, copy and save two selectable roles with their settings and much more. The function that allows two roles to be compared with each other is also very helpful.
Smart Workflows
The workflows are probably the heart of the Service Manager. Unfortunately, it happens over and over again that individual workflows do not run correctly and cause errors or downtimes of individual work items. The individual searching through the workflows robs a lot of time and is annoying. Smart Workflow provides a complete overview of all failed workflow instances – troubleshooting becomes much more efficient.
Smart Inside
If you want to create your own management packs and list elements in Service Manager, you usually do this via the console for the sake of simplicity. However, newly generated management packs receive an unattractive display name and an even more unattractive GUID as an internal name. With more complex structures, this inevitably leads to confusion and long searches. If you want to keep your Service Manager neat and tidy, you have to adjust the naming in the XML afterwards and lose time. With Smart Inside, management packs can be created directly in the console with a clear naming concept.
In addition, administrators and developers can quickly retrieve all available information on objects in the Service Manager. All properties and relations are clearly displayed and relations can be directly removed or added without having to develop a suitable form.
Smart Favorites
As a manager, it is sometimes difficult to keep an overview of the most important open tickets. In addition, the manager may want to be informed when a user interaction takes place on an important ticket. Smart Favorites offers a good solution for this. Individual work items can be marked as favorites. These work items are then visible in a special view and the user is informed about changes.
Interested?
Since we are so enthusiastic about the SCSM tools from Systems-Intelligent, we have entered into a partnership with them. If one or more of these Service Manager tools are of interest to you please contact us. We can install a test license directly on your system so that you can test the tools. We also support you with all other questions around the Service Manager.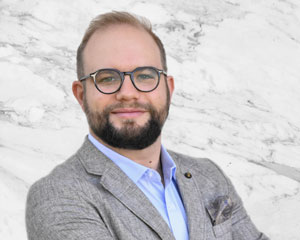 Adrian Probst
Co-Owner | CEO