ITIL 4 is a comprehensive framework for IT Service Management (ITSM) that builds on the previous version ITIL v3. It was developed to meet the changing needs of the modern IT landscape and to better integrate with agile and DevOps practices. ITIL 4 was released in 2019.
The key features of ITIL 4 are:
Service Value System (SVS): the SVS is at the heart of ITIL 4, providing a holistic approach to IT service management and encompassing all components required to create, deliver and continuously improve services.
Service Value Chain (SVC): The SVC is a set of activities organized in a flexible and agile framework to cover the service lifecycle. The activities in the SVC are: Plan, Improve, Engage, Design & Transition, Obtain/Build, and Deliver & Support.
Guiding Principles: ITIL 4 introduces seven Guiding Principles that serve as guidelines for understanding and applying the framework. These include creating value, focusing on benefits, collaborating, and learning from experience.
Practices (Practices): ITIL 4 defines a set of 34 practices that represent best practices for service management. These practices cover various aspects, including incident management, change control, service level management and many others.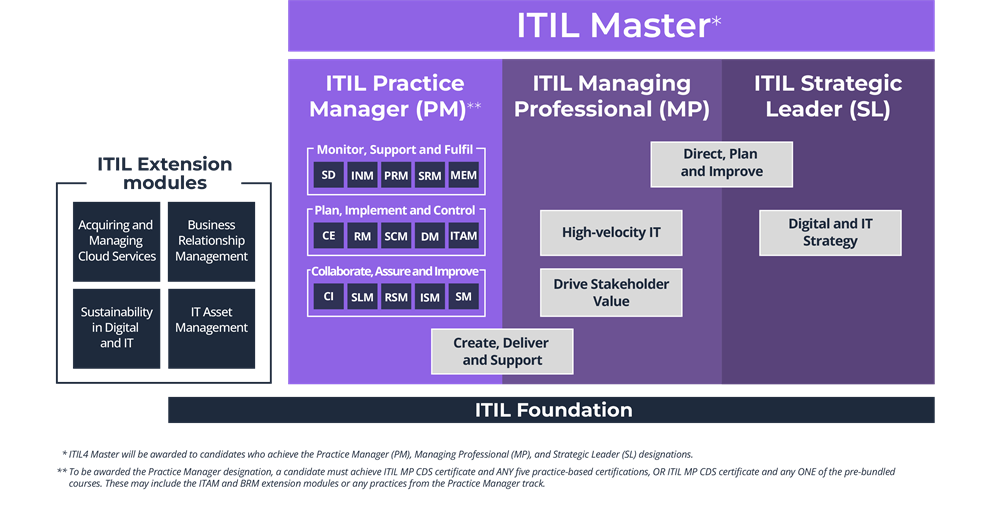 At Operaio we have achieved various certifications, including Managing Professional and Strategic Leader. With Adrian Probst we even have an accredited ITIL trainer in our own ranks.